Employee Engagement & Corporate Volunteering is an important and integral part of the entire Corporate Social Responsibility (CSR) process in education, which helps to build and strengthen a strong relationship between the underserved students and corporates.
stemlearning provides customised Volunteer & Employment Engagement programs to employees so that they can not only relive their childhood, but also assist in educating for a brighter tomorrow.
The objective is to build positive relationships by inspiring employees to make a social connect.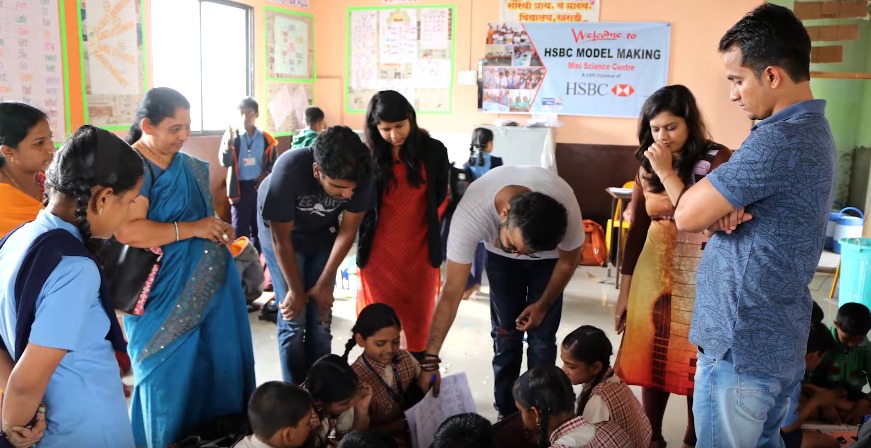 STEM Learning Offerings: Engagement Opportunities
STEM Model Making - This is achieved by explaining how the models work and that the scientific and mathematical models are developed to make learning easy. Due to the sustainable CSR initiatives, children are also encouraged to design their own scientific models.
Quiz -As part of their CSR in education, we help corporates organize interesting quiz competitions in schools. These competitions help build confidence among the children and develop critical thinking skills in them.
Lecture on STEM topics & Career guidance: The Volunteer/Employment Engagement team from the respective corporates can conduct a session for the children on the future possibilities for STEM students in the corporate world.
E-volunteering