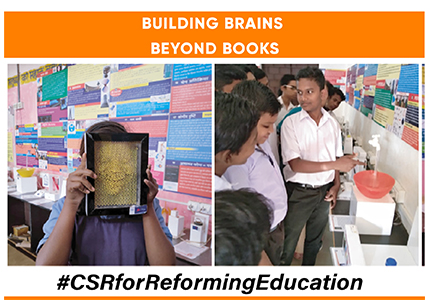 STEM Learning – CSR Solution In Education
What is Corporate Social Responsibility and why is CSR Initiatives important?
"Science, Technology, Engineering and Mathematics (STEM) are at the heart of technological revolution which is transforming the way we live and work. It is our belief that integrating STEM in the education sector results in developing curiosity, inquisitiveness, critical-thinking, problem-solving capacities, imagination, questioning and exploration skills among learners. CSR responsibility helps o lead to innovation, designing and making, testing and modifying solutions of complex problems.
We are a social responsibility enterprise aimed to facilitate and integrate the partnerships from several stakeholders (public sector, government bodies, private sector, non-profit sector, private schools and philanthropists) in education sector. The key community whom we cater to are school children who need to be ingrained with the basic concepts of STEM.
CSR Company Activities Focus
Therefore, it is our aim to lessen the gap between contextual and rote based learning, and replace it with a practical approach, which will equip children with the skills and knowledge needed to get lucrative opportunities in their fields of interest."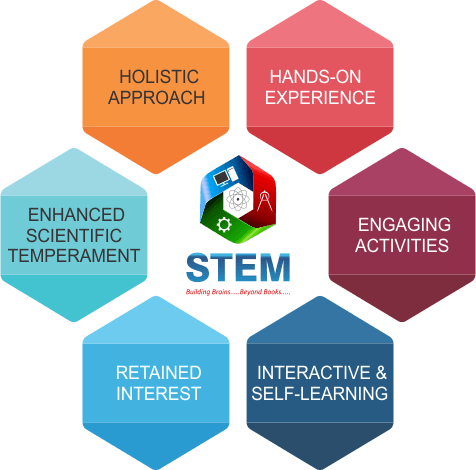 Our Major Offerings
– Mini Science Centre (MSC): Clearing basic fundamentals science concepts.
– Tinker Lab: Out of the box and conceptualizing a solution.
– Just Learning: A platform for the teachers and learners peer knowledge transfer and sharing.
Value Added Offerings
Besides the key offerings, we encourage volunteer engagement (employee engagement) in every aspect of the major offerings, namely:
– MSC Installation
– Teacher Training Programmes
– Science Quiz Competition
– Science Model Making Competition
1 Million+
Students now have better access to quality education