STEM Learning's CSR Program Implementation details from Uttar Pradesh region
Uttar Pradesh, a Northern state, with a population of 19.98 crores and a literacy rate of 67.68 percent (source: www.census2011.co.in), have experienced a reformation in the education system with the installation of Mini Science Centres (MSCs) in the government schools in the rural areas. STEM Learning has partnered with corporates to bring about this change in pedagogy to make learning of STEM subjects fun and interactive. Tata Chemicals, Covestro, HDFC Bank, Merino, NXP Concern, RailTel, Shiksha Bharati, Sopra Steria, Technip FMC and World Vision have collaborated with STEM Learning and supported the CSR initiative of installing MSCs in underserved schools of Uttar Pradesh. STEM Learning works with companies and develops creative initiatives to make sure that its objectives have the greatest impact when needed. STEM Learning seeks to establish viable, long-term and successful CSR (Corporate Social Responsibility) programs in the area of education.
13,200 students have benefitted from the installation of MSCs in the cities/districts of Sambhal, Greater Noida, Barabanki, Bhadohi, Fatehpur, Sitapur, Sultanpur, Varanasi, Hapur, Gautam Buddh Nagar, Chandauli, Noida and Agra. With the help of these exhibits, students are confident in their abilities and as a result peer-to-peer learning is seen among students which denote that MSC models empower students to become independent learners. Exhibits are light to carry, easy to use and enable a fun learning experience. These models facilitate a kinesthetic learning approach which provides a hands-on learning experience.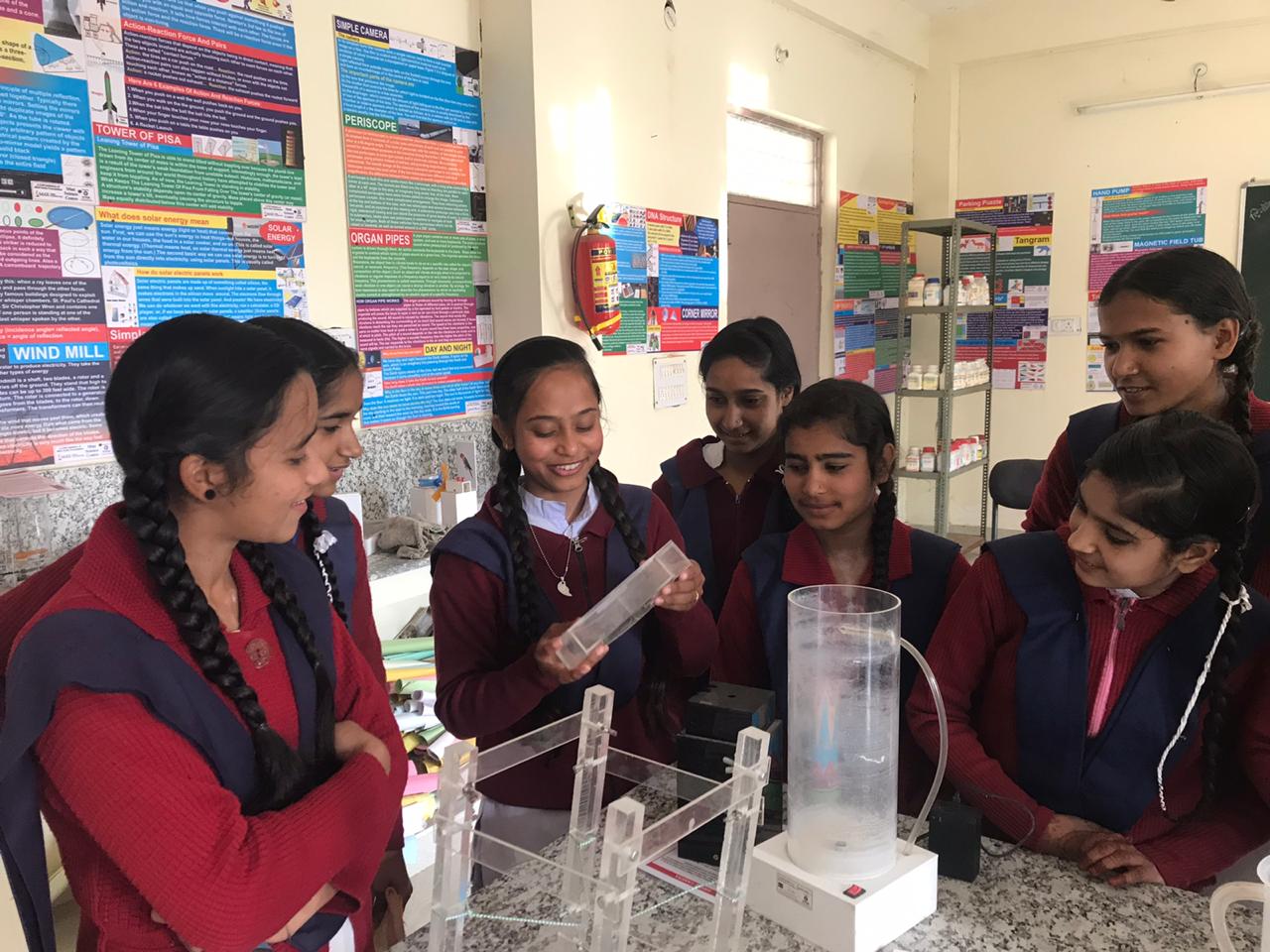 MSC models stimulate a proactive learning approach and propagate a tactile learning experience of the science and math concepts introduced in classrooms. One MSC is installed in a school which contains 80 table top models. These models can be carried to the classroom and it makes it easier for many teachers to have access to various models simultaneously. Since they are built keeping in mind the concepts learnt by students of classes 5th to 10th, they are a prerequisite in schools.
The schools where the MSCs have been installed have experienced the impact of the revolutionary STEM education . They've reported an increase in the attention span of the students. The engagement levels among students have been amplified. The teachers do not need to intervene like before, as the interactive models spike the curiosity of students. The students keep playing with the models and interim learn the mechanism and grasp the concept. While interacting with each other, they communicate what they experience and peer learning is quite a common phenomenon observed.
Besides increasing the engagement levels among students, the teaching time has been reduced by 50-60%. The teachers do not have to spend time on getting the attention of students as they did before. STEM Learning provides an in depth learning experience for teachers through the 'Teacher Training Program.' Thus up skilling 132 teachers and giving them an all round understanding of the learning aids they have at their disposal.
The positive impact of the practical learning was showcased during the National STEM Awards 2020 held in Bengaluru where 3 schools from Uttar Pradesh participated to display their STEM Skills. This competition was held at the district/city level, zonal level and national level over a period of 2 months. Quiz competiton, Model Making competition and Tinkering were the three competitions in which the students participated. These students proved that when given a chance, they will shine to become STEM Champs of tomorrow.