Teacher Training Program
The Teacher Training Program involves STEM trainers training the teachers of the schools to use science and math models in an effective, impactful and highly interactive manner.
We are on a mission to empower teachers from underprivileged school by providing them easy teaching aids. The aim is to bridge the gap between textbook knowledge and practical learning.
Teachers are trained to arrange the models as per the syllabus and present the different types of theories that are associated with the models from classes five through ten.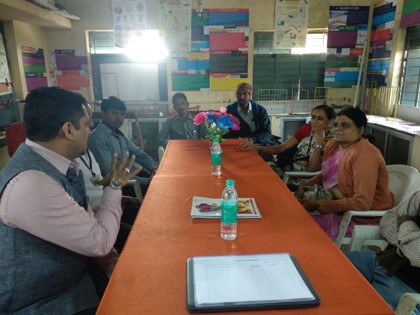 Furthermore, STEM Learning stays in touch with the teachers, providing help and support to them whenever needed. Follow-up visits are conducted in the schools to help teachers clear any doubts that they might have regarding the maximum usage of the models. We also provide support through practice videos which motivate and encourage them to give their best while teaching.