Major project activities take place in the implementation phase and about 75 to 85 percent of the project work is done in this phase. Every management who is undertaking a project work is interested in starting this phase as early as possible and also to complete this phase within a short span of time. There is also need for a high degree of co-ordination and control at this phase.
Once the decision is taken and the project begins, everybody in the organization is anxious to avoid any loss of time. It is essential for this reason that a meticulous co-ordination and a high degree of management and control are required during the implementation phase. This phase is also identified with the whole project and management makes every effort to minimize the overall time for the project completion.
For an implementation process to be successful, many tasks between different departments need to be accomplished in sequence. Companies strive to use proven methodologies and enlist professional help to guide them through the implementation of a system but the failure of many implementation processes often stems from the lack of accurate planning in the beginning stages of the project due to inadequate resources or unforeseen problems that arise.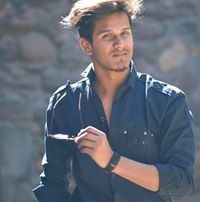 About Author: Krishna Mishra has a total work experience of 2 years in the corporate world. He is a Software Engineer and has been working with STEM Learning for the last 2 months.