There is no limit as long as you learn and to my core, I have always believed that when we were kids normally Indian household parents have taught us growing up that if you are good at science and math's you are clever kid and that impacted us to the core… but the truth is since and math's are around us in day to day life's if you look around your household in fact in the kitchen it is a science every day!

But the situation circumstances are not the same for everyone while growing up, and this technology changing time is equally impacting children growing up, but hands-on learning has never changed.
When STEM is involved in early education especially in hands-on learning, it gives them the power to imagine and create and instills confidence in students.
STEM stands for science, technology, engineering, and mathematics. STEM is important because it pervades every part of our lives. Science is everywhere in the world around us. Technology is continuously expanding into every aspect of our lives. Engineering is the basic design of roads and bridges but also tackles the challenges of changing global weather and environmentally-friendly changes to our home. Mathematics is in every occupation, every activity we do in our lives. By exposing students to STEM and giving them opportunities to explore STEM-related concepts, they will develop a passion for it and hopefully pursue a job in a STEM field.
We at STEM enable children hands-on learning with help of color full models which impacts their visual learning and innovation speaking about innovation.
Innovation leads to new products and processes that sustain our economy. This innovation and science literacy depends on a solid knowledge base in the STEM areas. It is clear that most jobs in the future will require a basic understanding of math and science. So let's build a better world for tomorrow by building brains beyond books!!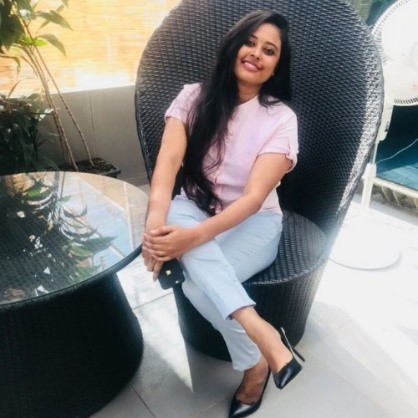 About Author: Rujuta Tiware has total work experience of 2.6 years in corporate world. She loves to train teachers. She is working with STEM Learning from last 16.7 years