Christmas falls on the 25th December every year and commemorates the birth of Lord Jesus Christ, the central figure of Christianity. Christian communities across the globe celebrate Christmas with faith, joy and enthusiasm. Celebrations for Christmas begin on the eve of Christmas on 24th December and continue until New Year's Day. This is popularly celebrated in western countries, but in India it is observed only on 25th December. We generally have a Christmas party prior the festival.
Christmas means fun, friends, gifts and of course food, and when it comes to the office celebration, Secret Santa is the main attraction. Secret Santa is a Christmas tradition in the workplaces across the world. Group of friends or co-workers draw random names to become someone's Secret Santa. The Secret Santa is presented with a wish list of present ideas of which they select one to give the recipient of the gift. Everyone has to open their presents and the gift receiver has to guess which member of the group was their Secret Santa. It's a holiday classic where the guessing is enjoyed as much as receiving the gift.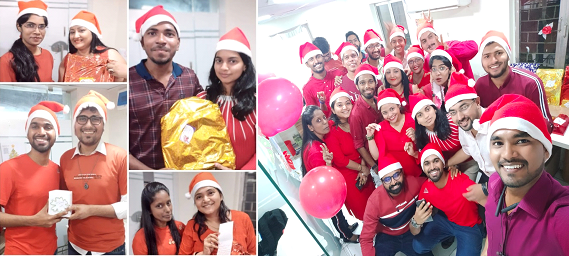 We celebrated Secret Santa on 24th of December 2019. It was a fun day. I remember one week before the celebration, we drew names of our colleagues to be his/her Secret Santa. We set a rule that you get a gift that will make the gift receiver happy. Most of the people were aware about their Secret Santa, as gossips always spreads in the office. We had a week to decide what gift to get. During the Secret Santa celebration lots of people guessed their Secret Santa. Everyone brought cakes and sweet and refreshments were served. It was a fun day!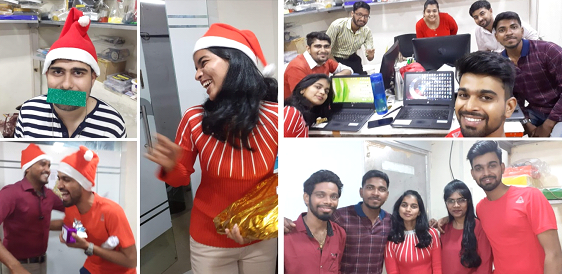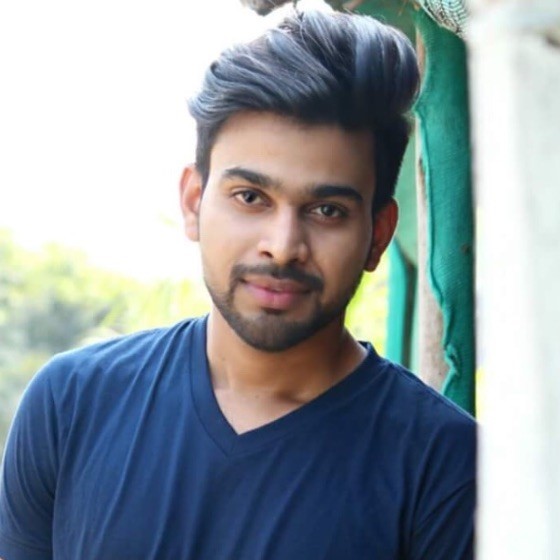 About Author: Suraj Chopade has a total work experience of 2.1 years in the corporate world. He is a Technical Trainer and has been working with STEM Learning for the last 1.2 years.