STEM Education broadly known to be education in the field of Science, Technology, Engineering and Mathematics is a new term in the changing world. STEM education creates fostering creativity, curiosity, imagination to enhance professional and personal skills like design thinking, computational thinking, adaptive learning and physical computing. Taking into account that India has been producing largest number of scientists and engineer, the growth of STEM education has without a doubt increased the number in the past few years.
India is at a stage where the number of employment in STEM field is rising and surpassing the number of stem graduates. According to the National Science Foundation, it is predicted that 80% of the jobs created in the next decade will require some form of mathematics and science skills. Research shows that children develop interest in STEM fields at an average age of eight.
Communication technology giant, Verizon, recently announced the winners of their annual Innovative Learning App Challenge, in which middle and high school students across the U.S. were challenged to develop mobile app concepts that solve a problem in their local communities. Promoting teamwork, critical thinking, problem-solving, STEM skills and coding, the app challenge attracted over 1,800 submissions, with awards available at state, regional and national levels. Since the last few years, STEM developers have been incorporating innovative techniques to ensure that children are more inclined as well as interested in the 'do it yourself' method.
In India, though nascent, there is a lot of innovation which is taking place with regard to STEM:
The education sector is looking beyond smart classrooms towards hands-on experience learning and STEM enhancement on their current information and communications technology and smart class platforms.
Many STEM companies are working with schools to help them set up STEM Centre's, tinkering labs with upcoming technologies along with Virtual Reality.
The government is looking to help educational institutions to upgrade their library infrastructures with more engaging learning assets and management tools, and implementing Learning Management Systems, assessment systems, language labs, library management system, gamification, etc.
One of the biggest challenges which are involved in the implementation of STEM education is to design infrastructure, curriculum and to equip children with the best guidance and support. Another challenge could be funding. Schools require money for construction of Maker spaces, DIY (Do it Yourself Tools), and best computers, which are some of the basic aspects of the STEM education.
But now-a-days as a CSR many companies invest in the education sector especially in STEM education to reach the remotest place schools with a view of creating scientific temper among students who don't get the opportunity to visit Science Centre, or even donate electronic learning set ups for the overall development of the student. Enabling the students to stand in the new Science World full of Artificial Intelligence technology.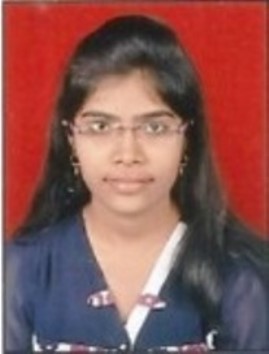 About Author: Gayatri Rasal has total work experience of 1.5 years in corporate world. She loves to train teachers. She is working with STEM Learning from last 1.5 years.