National STEM Awards (NSA) was the first of its kind in India organized by STEM Learning Pvt. Ltd. on February 28, 2020 International Science day at Bangalore, Karnataka sponsored by Brillio and Rotary Club of Bangalore. The prizes were distributed to the winners of the competition across India on the science day at the annual CSR summit. Participates across India were taken to Bangalore by airplanes, railways, and buses. Nevertheless, a good beginning makes a good end.
All roads lead to Rome. The journey started 2 months before the awards with the aim of finalizing the competitions like flipping a coin in the air and came up with 3 competitions viz. model making competition, Tech quiz and Engineering tinkering. All these competitions where set for different grades model making competition for grades 6 to 8, tech quiz for grade 6 and grade 7 and engineering tinkering for grades 7 and 8. After all planning the crucial thing which came up is implementation as words from the famous scientist Thomas Edison say Vision without execution is hallucination.
The execution started by calling 200 schools across India by all Program Implementation Associates for convincing teachers and students for this amazing opportunity without any cost. Many teachers agreed and then began competition in clusters overall 57 clusters took place all over India which was covered on our Instagram and Facebook pages. The food for participates, prize distribution, marking the attendance, guidance to teachers and students, selection of teams for zonal level was all done single handedly by all PIAs and to help them in carrying luggage one maintenance person joined. In the backyard of this process packing team packed all the material needed for the event and tried their best to send the packages on time to different places in India. A stitch in time saves nine and all functions and events went smoothly.
The winners of all 3 competitions then met at 5 zonal region competition viz western zone, northern zone, eastern zone, southern zone and central zone. Here the management played an important role in arranging travelling for teachers and students from their location to the venue of zonal. Certain issues where faced during this but all's well that ends well.
An experience which everyone gained and added up to skills of the individuals who activately took part you have got to get team to not only understand your company but also to understand their personal brand. Without labour nothing prospers.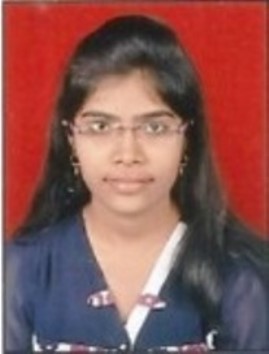 About Author: Gayatri Rasal has total work experience of 1.5 years in corporate world. She loves to train teachers. She is working with STEM Learning from last 1.5 years.