Introduction: –
My self CHINTHA SHASHIDHAR, Present working as a Program Implementation Associate in Stem learning Pvt. Ltd. I received Bachelor of Engineering in Mechanical Engineering from Jawaharal Nehru Technological University, Manthani.
I'm a regular student at University and for me being able to study in this prestigious university represents one of the greatest achievements I've had in my life. In the university I organized programs like Technical Robo zest and Fests etc. which are successful. And also I'm very much interest in giving seminars and mechanical work shop, Whenever I got a free planning to give seminars in class and practicing with workshop tools and trying do new things. This personal achievement is making a great difference in my university career, and it's helping me maintain the same enthusiastic desire and willpower to succeed in my present life. This Inspiration initiated in when I'm doing Diploma in Mechanical Engineering. In Diploma I lean about my leadership qualities and also create interest in science & mechanical field.
Previous Job:-
The experience which I have, I got an opportunity to teach diploma students in Technical, Science and Maths subjects in college in the period of three years. In this three years period I worked as a Lecturer, Invigilator, Head of Department, and Exam Branch Head and also conducted Telangana pubic Examinations (Government). I learned about students mentality, method of teaching, How to handle the students, handling collage & board websites, conducting board/ govt exams.
Present Job:-
When I'm teaching in college to students they have a habit to forget basic concept of topic then I need revise from basic concept and main topic. Then I realized I need learn basic concept and to teach students in schooling level. Then I started searching a job in which I can learn basic things and train the students. I got an opportunity in Stem learning Pvt. Ltd. As a Program Implementation Associate.
Role of PIA (Program Implementation Associate):-
Planning and Conducting Trainings, demos.
Maintenance of MSC Models
Knowledge sharing.
School identification and making report.
Permission from education officer and getting school list of government and government aided schools.
Making Bad schools to Average schools, Average schools to Good schools, Good schools to Model schools.
Report Generation.
Encourage teachers to change pedagogy.
Receiving request letter from schools.
Ability to handle Corporate's requirements.
Talent recognition of schools & students making documentation.
Creating MIS report as per corporate requirement.
My experience in STEM Learning:-
I learned so many things in Stem. Actually before joining in this I know only subject knowledge, general knowledge, my negative place and working place. But now I am travelling to different places and interacting with different peoples. Communicating with them in regional language and national language creating self-learning on languages. I am learning basic concepts of science & maths topics. While I am interacting with Schools principals, teachers & students, I try to knowing about education system in schools and also trying to knowing viewpoints about Science & maths.
I learn about Govt educational systems rules and Govt office organizing structures. The interesting point is interacting with Corporates, DMs, and DEO's giving demo to them. I learn how to communicate and behave with professionals. I try to know their service towards education systems. Finally the most important point try to learning & speaking Hindi & English. I am Happy to be joined in Stem Learning Pvt. Ltd.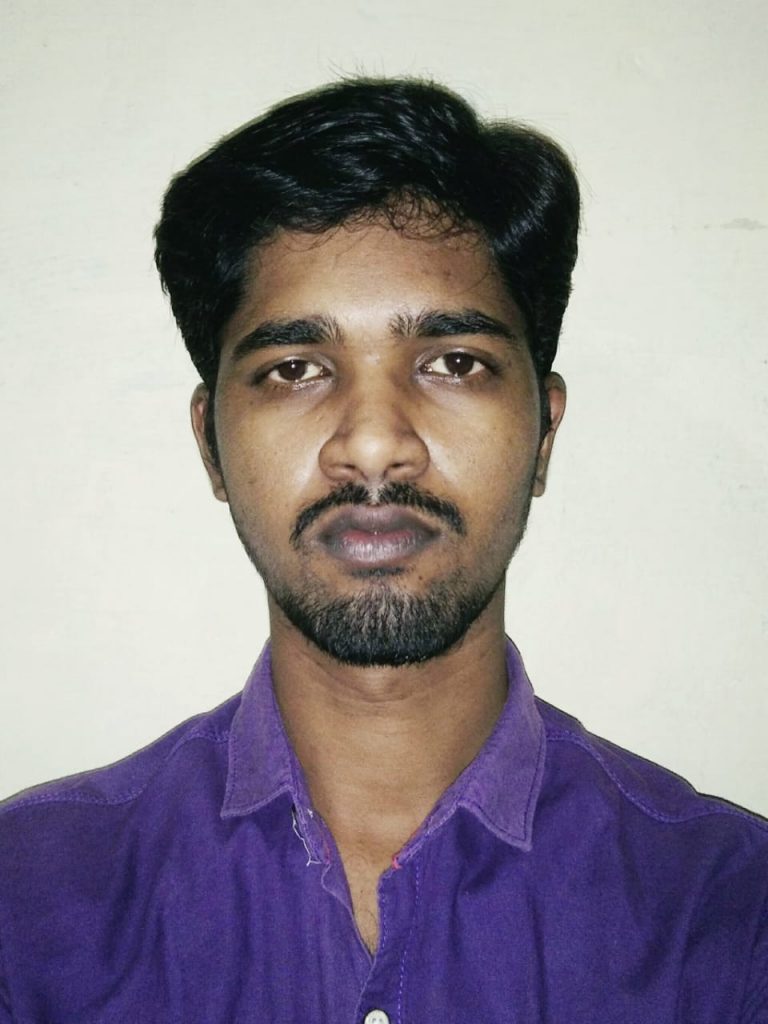 About Author: Shashidhar Chintha work experience of 3 years in the corporate world. He is working with STEM Learning from last 10 months Program Implementation Associate.