I as a STEM representative have been visiting schools as part of my job requirements and one such school visit which changed my outlook towards the program was the visit to Government Girls High School Near Charminar. It is my usual practice that when I visit schools, I just don't restrict my conversation with teachers itself rather I visit classes and try interacting with the students taking their feedbacks and understanding their experiences. As this was a girl's high school and because the usual assumption in our society is that girls prefer non technology or non-science-based activities while it is boys who are more into technology based and mechanical activities.
Even in our academic curriculum the SUPW periods teach girls cooking, sewing and other skills while boy's are taught electrical works & repairs and other STEM based skills. But this school proved that wrong being the all-girls school the students of this school were more inclined towards technology. When I was interacting with the girls, they said it was not always like this – they too were scared of science, maths and considered it as subjects that can be mugged up to do good in examinations. Their entire outlook towards these subjects changed after their school got the Mini Science Centre set up. Initially they were learning the subject for the sake of examinations but after the installation of Mini Science Centre, they started understanding the concepts and relating to the real-life examples.
Not only this but through their understanding they could develop models of water pumping systems for fields, windmill and others for a science fair that happened in their school. This school broke the typical mindset and proved that if given better teaching/ learning aids any child can transform themselves into scientists, engineers, mathematicians or any other STEM based professional. When these girls queued up to show me their creations and inventions, it was then that I could feel and experience the impact that the exhibits in the Mini Science Centre has created. As we all believe that only if it's close to your heart it becomes your passion and this was the day that my passion for this concept and organisation sparked.
The Mini Science Centre of STEM Learning has transformed the entire learning process and has entirely revolutionised the education system. It taught that learning is not a mugging process rather is a experience that builds your understanding, ignites your curiosity and passion. Mini Science Centre is all about taking our conservative education to a futuristic skill-based learning experience. This school gave me an experience that as a Child I failed to get and was deprived of.
Opportunity to ignite scientific temper
Children are like clay and it is up to the community that they live in which has to ensure what are they moulding from this clay. If given right knowledge and experience with right tools that can shine in their own unique way's. STEM provides opportunities to children to experience and explore their inbuild scientific temper by providing them the tools and guiding them through. The model making activities of STEM helps children to experiment, invent and create their own versions of STEM based models that can be put into use in our daily lives. STEM has been instrumental in holding such model making challenges across the length and breath of our nation and motivating and igniting scientific temper in children to explore their in-built talents that remained unexplored due to lack of resources.
STEM as a socially responsible organisation is committed to build India's future resource in STEM based Strems that would form the major source of employability in the coming centuries. The National Challenge was one such effort to bring into spotlight the unexplored scientific temper among the lesser privileged children – this was one of it's kind of a competition that not only changed the lives and thinking of children who were a part of it but of those too who just heard of the event as it motivated them for a next time participation. Children became more confident after being a part of it as they felt empowered.
It is very important that children feel empowered, heard and understood to grow and bloom and STEM did this with an initial little effort to see a huge transformation. Children should be nurtured with opportunities to feel empowered. It is opportunities that ignite the spark in them whether it is scientific temper or any other. Opportunities without the feeling of deprivation empowers children and it is then that they can become assets to our society and STEM believes in building the nation's assets.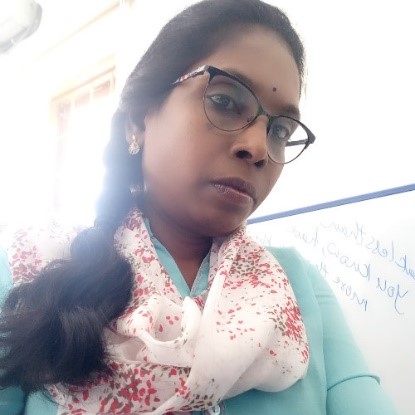 About Author: Leela Sujoy has total work experience of 9.10 years in corporate world. She loves to train teachers. He is working with STEM Learning from last 1.1 years