I work as a Program Implementation Associate (PIA) in STEM Learning since February 2019. The first day I came to know about STEM was because of my friend's friend who said we have recruitment in our company and it would be nice if you both at least come for an interview. We both for an interview and there we first met HR ma'am and our manager for the interview. We just gave the interview and came back since it was our very first interview we just had no idea, the things we knew about the interviews were only because of YouTube. A few days later we got a call and he said us to come to office, we went and we were happy to know that we both were selected but for different departments and then my journey started as a PIA.
The first day our colleague gave us information about STEM explained my role and all details of the work even he took us for a factory visit but the only thing I knew then was the entrance and exit and the entire factory just revolved around. Then slowly I was explained about all the models and the most important thing that they are exhibits and not models. This was my complete induction in the office and now the time had come to attend the Teacher training programme and also to see the Mini science centre (MSC). I went with my colleague and we explained the exhibits to the teacher it was the first time I stood in front of 9 teachers and was able to explain without shivering which I often did in school assemblies on stage.
My next journey was somewhere far from our base location and again my colleague accompanied me as it was my first time. In this journey I learnt how to plan long journeys far from home how to calculate the money required for that journey, travel and everything. After I returned we even had to submit the voucher there I understood the value of money. In a month time I was also send to a district I rarely heard about Washim carrying all the exhibits and this time I was all alone. I got an opportunity to meet government officials and explain them our concept and also how it is beneficial for them. It was a fruitful meeting but my return journey was the worst I ever had no confirm berth and sitting at the seat's edge I reached my home.
I even wrote various blogs on science topics which in the beginning it seemed difficult and so we took help from Google but with time we learnt and improved our writing skills as well. As PIA we also wrote subtitles of youtube videos which actually furnished our listening skills and coming to an conclusion for writing the description for the particular video. My initial travel and experience inculcated management, wisdom, teamwork skills in me which I could have rarely learnt while learning.
Excitement lasted for a few days only as we say in Marathi 'Navyache nau divas' and I grew old in the company and then I had to do it myself going to schools for training without any colleague handhold myself setting up and also going to schools for refresher to the remotest location. With floods in front and also landing up somewhere barren place I learnt to take care of myself and be alert and attentive.
In this one year STEM taught me many things learning life in a new way, enfolding paths. I even travelled which is my hobby, interacted with teachers and students. It taught me how to talk to people which would otherwise keep me mum. Even in the beginning with due permission I learnt many factory operations, tinkering which was not my field I learnt basics of it. STEM contributed to the overall development of me it gave me a platform to showcase my talent and understand my expertise. I got to know a newer me and one year made a complete difference. My seniors always supported me even learnt how sales has to be done the do's and don't's of it. If I have to talk about people I gained at STEM then I don't even have words to describe it but I gained some for a lifetime.
Thank you STEM for this amazing experience in a year and many more to come.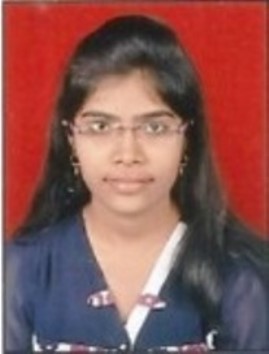 About Author: Gayatri Rasal has total work experience of 1.5 years in corporate world. She loves to train teachers. She is working with STEM Learning from last 1.5 years.