As a society we learn about the world and advance our wellbeing through, Science, Engineering, Technology and Mathematics. Despite of all the Invention we lack a strong focus to be given on education Girl child and make them ready for their future so can they can choose their own career and pursue their dreams. The reason that we have fallen behind is that we don't encourage our female students to pursue career Paths in STEM. (Science, Engineering, Technology and Maths)
What would you say if someone asks you to name Indian scientists?
Probably, APJ Abdul Kalam, C.V.Raman, or Srinivasa Ramanujan. It would make a rare case if you name at least one of the Indian women in science. The reason behind it is the glaring domination of men in the field of STEM. May it be the lack of encouragement and resource provided to women, responsibilities of motherhood, or myths like girls are not good at math, the Indian society has made sure for women to have it harder when it comes to STEM. 
In our experience working with girls from underprivileged society lead us to believe that Indian parents of adolescent girls are particularly hesitant to send their girls back to school due to increasing risk of exploitation, early and forced marriages, gender inequality in our society and the belief that girls only place is into kitchen and to do the households and take care of their family. As a result high school dropout rates of girls are increasing at an alarming rate in rural-urban schools. As per research done by few pvt institute & their surveys says that 70% of girls wanted to go for higher studies, while 74% were keen on pursuing their career in STEM fields but due to lack of support and discrimination in the society they hold back their dreams and vision they were not confident enough to choose their own path. This shows that potential of our country stands to lose out on if we do not support these girls at the right time.
It is clearer than ever that women in STEM have great potential to change the world. All that is expected out of teachers, parents, and society as a whole is to urge and motivate girls to grow up to be proud women. We need more corporates support, Government policies in favor of these girls so we can invest in their education. It's very important that all girls have right to access quality education, else there will be huge gap in GENDER BIAS and we will feel worried as girl kids are competent enough but due to gender bias, they are not allowed to grow.
What is STEM?
STEM stands for science, technology, engineering, and mathematics. STEM is important because it pervades every part of our lives. Science is everywhere in the world around us. Tech, every activity we do in our lives. By exposing students to STEM and giving them opportunities to explore STEM-related concepts, they will develop a passion for it and hopefully pursue a job in a STEM Field. STEM Learning as an Organization providing opportunity all such girls, and have developed models based curriculum of 5th -10th standards students to help them understand difficult concepts of Science and Math subject. STEM activities provide hands-on and minds on lessons for the students. Making math and science both fund and interesting help the students to do much more than just learn and in true sense proving our vision of learning beyond books.
Why STEM Education?
"In the 21st century, scientific and technological innovations have become increasingly important as we face the benefits and challenges of both globalization and a knowledge-based economy. To succeed in this new information-based and highly technological society, students need to develop their capabilities in STEM to levels much beyond what was considered acceptable in the past.
STEM education helps to bridge the ethnic and gender gaps sometimes found in math and science fields. Initiatives have been established to increase the roles of women and minorities in STEM-related fields. STEM education breaks the traditional gender roles. In order to compete in a global economy, STEM education and careers must be a national priority. Each and every decision made uses an aspect of STEM to understand the implications.
Top 5 reasons to have STEM for girls
To do away with stereotyping. Women are equally capable as men. They are strong intellectually.
They can get jobs that are paid high if they master the concepts in the STEM way. They need not stay behind anymore.
Women must shine in all field and be a role model for the upcoming generation.
They can feel empowered to be at par with their men counterpart.
Last but the most important is they can teach kids right from the inception of the baby in their womb and create a great future.
Facts about the STEM
80% of all jobs created in next decade will require some form of science, engineering, Technology and Math skills
STEM Career offer Higher pay
Women make up only 14%scientist, engineers, technologist in India ( global average is 28.4%) ( MHRD studies/Data 2014-15) (AISHE Report- 2017-18)
Let's Invest in STEM for Girls for their bright future!! Let's make learning easy. Let's change & enjoy the way Science & Maths are being taught.
You can check the video also for demonstration https://youtu.be/YAux1YjVaQI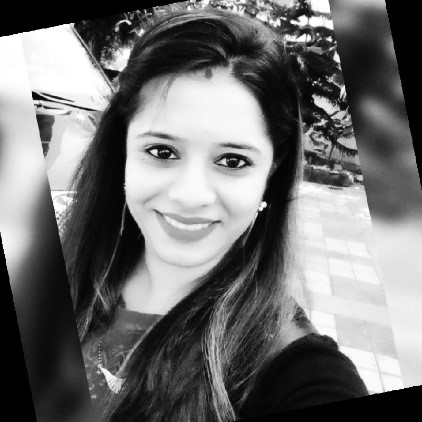 About Author: Hetal carries rich experience of 8 years in the corporate world. At STEM Learning she is working as an Asst Manager – Business Development from last 2 years.