India witnessed long and uncertain lockdown since the outbreak of Covid-19 Pandemic. Every aspect of human lives have been adversely affected, making things difficult for a larger section of the people across the nation. While professionals like us could access work from home by working on our laptops, but there is a large segment of workforce that struggled to get access to work and make a livelihood. If this is one aspect of Covid impact, education sector has been another that has been very badly affected. Exams getting postponed, uncertainty on when the academics would resume to normalcy, and the fear of not able to perform the way it would have been if ever thing would have been right. For most of the children it costs an entire academic year.
In our country learning has always been in classrooms but the lockdown accelerated the usage of digital technology. Schools shifted to digital and virtual teaching methods which is a good thing but the number of schools and children that are able to access them ranges only about 20-25% of the entire country's student force. In India over 70% of the student are from government/ government aided and other small privately run schools. These schools cannot afford cannot afford conduct digital classes even if the schools manage, it is difficult for children from these schools to access due to their socio-economic backgrounds.
Moreover the long vacuum created in the learning process for these children result in children loosing the grip on the concepts learned as they did not get access to either learning or revision for 3 months now and uncertain till the schools reopen and academics resume – The result children losing grip of basic concepts, teachers have to put greater efforts to make children understand the concepts further with no assurance of getting it registered by most of the children.
The reason for this being maximum of our schools follow the conservative theoretical approach of teaching methods – This is the time to make a paradigm shift, to experiment and deploy new tools to make the educational deliverables more effective and impactful. Its an opportunity to rethink and change the conservative/ theoretical methods to teaching with modern/practical hands on methods of learning. It is important we have student centric education rather than teacher centric.
This is the time for the schools in our nation especially Government & Government aided schools to incorporate tools and processes that enable children to learn by seeing and experiencing through hands on and practical ways. This will enable greater learning abilities as a child understands rather than just learning. Liberal education is the need of the hour. It is necessary in times to come that we allow children access beyond & Chalks and provide them tools that will enable them to enhance their understanding beyond books and promote rationale and logical thinking rather than just learning from the perspective of education.
For all this to be a reality, there is an urgent need for change in the thought process and mind sets of the policy makers, academicians, authorities and government bodies, students and others in the related sphere. All This will help build a strong education system for our nation and thus contribute to empowered workforce for the country in the due course…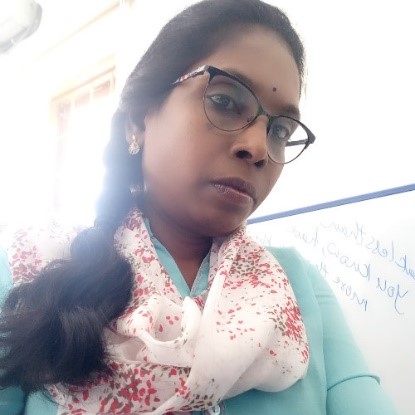 About Author: Leela Sujoy has total work experience of 9.10 years in corporate world. She loves to train teachers. He is working with STEM Learning from last 1.1 years