STEM education is where students learn hands on activity for science and mathematics subjects to create the scientific temper inside the students. Programs outside of school can help children to see that STEM is more than a class to finish. In 21st century, to succeed and survive in highly informative and technological society, students have to develop capabilities in STEM.
STEM Learning Pvt. Ltd. is one of the leading companies to provide CSR solution in education sector. Company has vision to introduce the basic concepts of Science, Technology, Engineering and Mathematics at the school level. Their aim is to enhance students' interest in Science and Technology. STEM Learning installs Mini Science Centre in schools.
Mini Science Centre Setup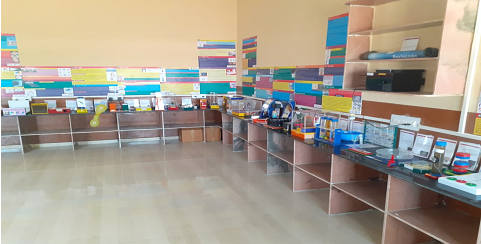 Mini Science Centre is comprises of 80 hands on, table top, plug and play models which is best for the students from 5th to 10th Standard. Science and Mathematics are activity-oriented subjects. That is why these subjects are required to be taught in an innovative way. So, these hands-on exhibits will provide an opportunity to the teachers to explain the concepts in an engaging way during the session with students. Thus, students will grasp the topics quickly and can enjoy the fun behind science and mathematics through interactive learning with these exhibits. All these exhibits are mapped as per the ICSE, CBSE and State syllabus curriculum.
Students' Engagement and Peer to Peer Learning

The goal of Mini Science Centre is to make learning accessible to all children for aptitude strengthening. It provides quality teaching aids to improve teaching pedagogy enhance aptitude capacity and skills of students, providing a platform to exhibit and execute for students and teachers.
STEM Learning focus on the importance of practical learning, effective teaching with introduction of this new teaching style and support and train teachers on how to effectively use our exhibits and make teaching process innovative and impactful.