As the world is facing a pandemic and the whole nation is under lockdown to break the chain of Covid-19. At this time I would like to share my experience working with STEM Learning and approaching NGO's to visit our Mini Science Centre which benefits hundreds of students in education.
In September 2019, I have approached Samarthanam Trust for The Disabled to do school visit in Bangalore to understand the ground level reality of Mini science centre.
A group of teachers and Admin team from samarthanam trust visited Mini Science Centre In Government High school Jayanagar , In initial stage I tried to know the challenges faced by teachers while they teach through Braille and the challenges faced by students in understanding the concepts. and later on we discussed how the teaching methodology can be changed for visually impaired children's through practical way of teaching.
Samarthanam Trust team wanted to understand how this models can be explained to disabled students, STEM Learning PIA team started explaining the concepts with teachers such as Day & Night model, Law Of Inertia in a simple and easier way. Teachers from Samarthanam Trust were very happy with the way of explanation and even they understood how these working models will benefit their students in understanding science and mathematics.
Later on after few days I was invited to Samarthanam Trust Office In HSR Layout Bangalore for a brief discussion on setting up of Mini science centre, that day my experience was totally different in Samarthanam. It's not because of what and for who the organization is working for but rather of all those disabled people's young and energetic attitude along with strong passion in education made me to get Goosebumps.
Samarthanam Trust team took me to their computer and science lab in their school, I was able to see a well-qualified teachers teaching students in Computer courses, they have also made me to interact with students. Samarthanam Team said that their students actively participate in cultural and sports event and also they represent for Indian Cricket team then I understood why this visually challenged team won the World cup cricket for disabled that was held in South Africa ( THE SPIRIT IN LEARNING THROUGH CHALLENGES MADE THEM TO WIN ).
That same day I was able to sign Memorandum Of Agreement to set up STEM Mini Science Centre in Samarthanam trust and today through Mini science centre the knowledge will be transferred to hundreds of Disabled students and I believe that in future we can see lot of youngsters in science and technology representing our country.
Today Samarthanam Trust owns Mini science centre with 75models which covers 120 concepts of science and mathematics with 33 colorful back drops written explanations in regional Kannada language.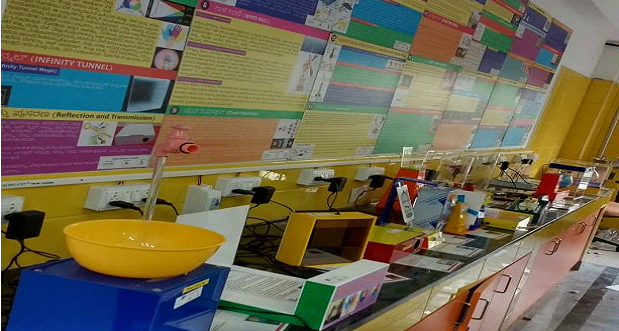 I feel proud to be a part of STEM Mini Science Centre Initiative in Samarthanam Trust ..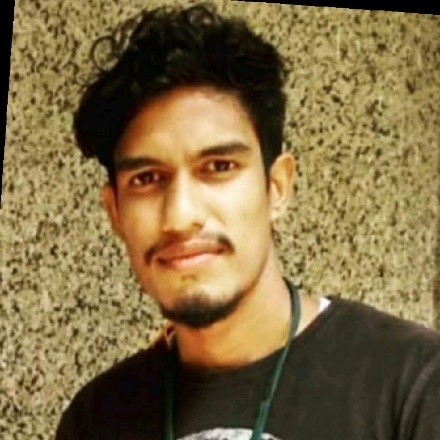 About Author: Mahesh kumar has total work experience of 2 years in STEM world. He loves to train teachers.