When you faced with problems or setbacks in your life, what is your immediate reaction? If you're like most of the peoples, your first reaction or impulse is to complain about it. "Why this is happening to me? What should I do now? And many more question. This is natural response of every human being.
However, after the initial disappointment wears off, you have to make a choice. You can either wallow in misery or dwell on negative aspect of your situation or you can find the benefit or lesson that the problem is offering to you. Yes, you will probably face a period of uncertainty or struggle, but there is always a bright side to the difficulty. You see problem is often is not a problem at all. It may be an opportunities.
I want to share I small incident of mine, I have many problems just like on ordinary peoples. In this company my prior responsibility is to conduct the session for teachers, and I am going to be their trainer. Yes its sounds good but teaching the teachers those who have experience of teaching more than you age makes you uncomfortable. When I was going to my first session, I was very nervous and feeling like quitting job, because It was a problem for me that time. It was my first training program which I am going to host or I am going to be train. As session started I started with the introduction and l was going with flow which I have already practiced much time before coming to this session. As time was going I was feeling little confortable, After completion of training teachers was very happy and getting appreciation from those peoples made me more confident.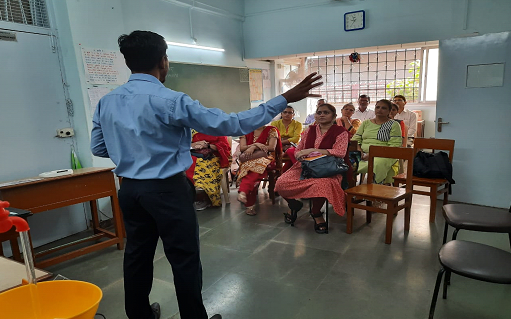 When you faced your problems or things that you worried about makes you a new or in technical words a updated version of yours. Now taking a session it's like a routine job or task for me.
Sure you all have your own problem which can be more than mine. I am just saying is don't immediately judge your situation as a tragedy, sometimes you won't able to instantly spot the benefit that will come from being in your situation.